Welcome, from the LBGF Family!
We are dedicated to living a Christ centered life and bringing salvation to the lost.
A close-knit family who seeks The Lord
Living By Grace Fellowship is a bilingual church (English/Spanish) which is Faith based and Grace driven. It is more of a true and genuine family than anything else. Since it's inception, we have endeavored to maintain an atmosphere of love and unity amongst us all. It is a place where you and your family will grow as believers and discover your individual gifts through ministry and discipleship classes. It is also a place where the Holy Spirit has freedom to move among His people. Where the worship is contemporary and cutting edge. Many have come through our doors and have felt the love and the peace of God. It is also a place where you can get fed the Word of God. We call it, The House of Revelation.
Join our many community outreaches
Living By Grace Fellowship has many outreaches to our community for you to be part of and make a difference. For example, our annual Thanksgiving Outreach is an outreach where we feed over 300 men and women in our community that may not have a family or the blessings we enjoy with our family during the holiday season. During the Christmas season our church displays a live nativity scene with live animals, a play and food for our community. Other outreaches include, but are not limited to, the following:
Just The Two Of Us – Outreach to couples
March Man-ness – Outreach to men
Mother's Tea Luncheon – Outreach to women
Vacation Bible School – Outreach to children
FunFest – Outreach to children in our community
Pastors and Leaders Summit – Outreach to leaders
Chambers of Hell – Outreach to our youth and adults in the community
Operation Christmas Child – Global outreach to children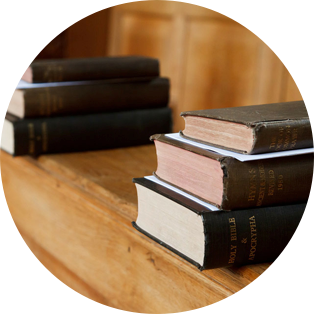 Become a disciple of Jesus Christ
We at Living by Grace Fellowship take the Great Commission serious and we bring people through a process called "The Discovery". The Discovery is a process whereby we navigate the un-churched, de-churched and the re-churched people in our community to reach their full potential in Christ. We do this through our integration process. We invite you to grow in Christ.
Class 101 is our membership class
Class 201 is our discipleship class
Class 301 is our leadership class
Class 401 is our ministerial class